Shrine Specification
This small private shrine, open to the public, is located on a mountain side in Southeast Arizona, part of the Huachucan Mountain Range, at an elevation of 5300 feet. It has proven to be an outpouring of God's love and mercy.
It was initially opened March 1998.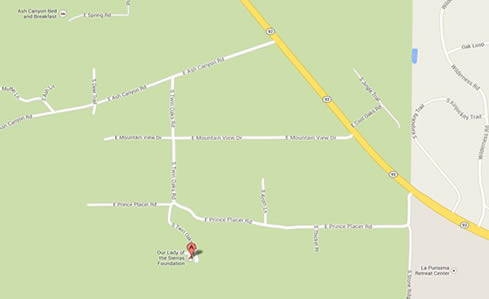 Chapel
The small quaint stone chapel lies in close proximity to the 75 foot Celtic cross and the 31 foot statue of Our Lady. The chapel honors the continued presence of Our Lord in the Blessed Sacrament.
Cross
Height - 75 Foot; Weight - 30 Tons ; Frame - Structural Steel; Exterior - Concrete/Fiberglass; Finish - Hand Sculptured; "VITA" - Means life
Madonna
Height - 30 Foot; Weight - 25 Tons; Frame - Welded Steel; Exterior - Concrete Finish - Hand Sculptured
Chapel (Inside the chapel was destroyed in the fire of 2011)
Original Chapel:  680 Square Feet; Material - Local Field Stone; Beams - Original 170 Year Old Hand Hewed Michigan Oak; Ceiling - Latillas are Northern Arizona Aspen Small Cross - Antique Spanish;
New Chapel: 680 Square Feet
Donna Ramaeker (Local Artist) (The mural was redesigned by the same local artist)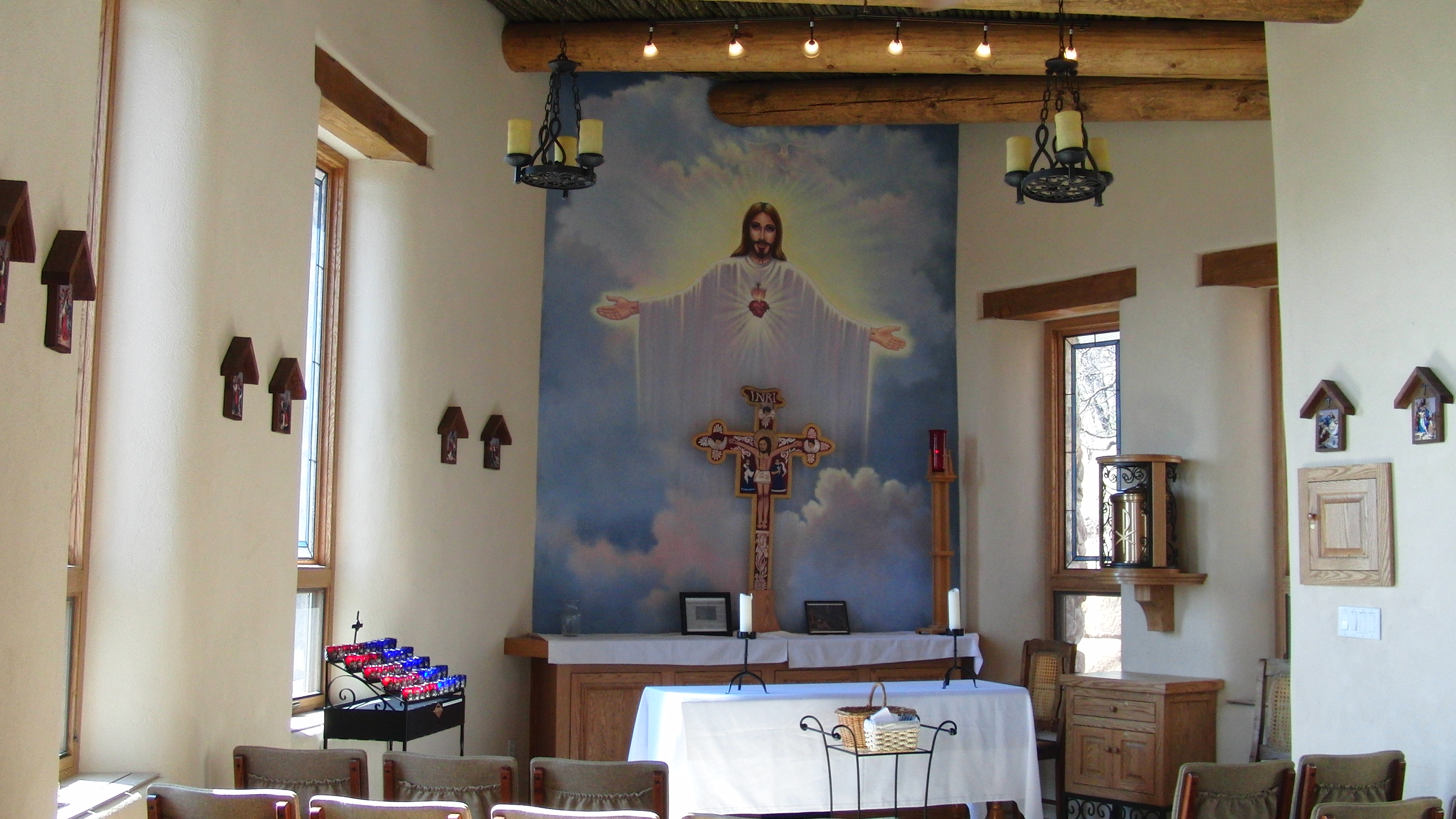 Mural (Jesus)
Donna Ramaeker (Local Artist). Mary's Knoll before the fire.
At back of the Cross Cross - Model of present cross Madonna - Sculptured by Joe Camaioni It was a place of prayer during the planning and construction of the shrine. Stations of the Cross - Completed in 2002
Please note: Washrooms are under the chapel. There is a handicap drop off. Smoking, alcohol, food, or climbing on rocks are NOT permitted.